Can a foreigner register as a Sole proprietor in Slovenia?
Foreigner can register a Sole proprietor, if a third-country citizen wants to register a sole proprietor in Slovenia he/she needs a personal work permit for self-employment.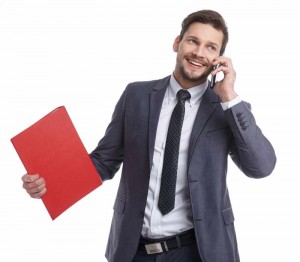 To receive a personal work permit the foreigner has to fulfill special conditions.
1.
To establish a company in Slovenia (Sole proprietor) you will need a Slovenian tax number. We can help you to obtain a Slovenian tax number.
To obtain a Slovenian tax number we need some data from you:
a copy of your passport (where your first and second name are clearly visible), your permanent address, date and place of your birth
name of the company you will register in Slovenia and business address of the company
2.
We will prepare a power of attorney for you and we'll send it via e-mail to you. You have to the sign Power of attorney and return it back to us via post on our address: DATA d.o.o., Dunajska cesta 136, 1000 Ljubljana, Slovenia.
3.
After we obtain the Slovenian tax number for all foreign founders/representative, you can come to the registration procedure to DATA.
4.
For the registration of the company in Slovenia, as you know now, you will need a Slovenian tax number and a copy of your valid passport. There is no founding capital for this form of business.
5.
Registration of the company at VEM point DATA is a free service in Slovenia. A business advisor will fulfill all the documents that are necessary for the registration and you will sign them. The procedure takes up to 1 hour.
6.
After that procedure, we can arrange you a meeting with our accountant, if you wish, and offer you professional tax and accounting consulting for the purpose of doing business in Slovenia!
7.
The company will be registered on the same day.
How can we help you?
For all additional informations and explanations regarding sole proprietor, company registration, accounting services and tax or accounting consulting we are available by phone +386 (0) 1 6006 270, Viber / WhatsApp: +386 40 530 718 or e-mail: data@data.si.
We are also invite you to visit us in our office at Dunajska cesta 136, 1000 Ljubljana, Slovenia.