Are you thinking about starting a business in Slovenia, Europe? Slovenia and Europe offers a broad panel of options for all who wish to register their own company.
How to start a business in Slovenia?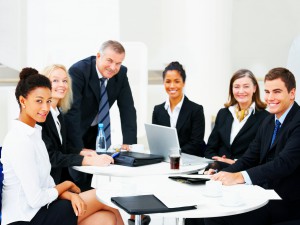 Slovenia as one of the EU member states gives foreigners the chance to open a company in Slovenia and therefore register their business in Europe.
From 2007 when Slovenia adopted new inovative system called One Stop Shop, the registration procedure in Slovenia is fast and really simple – also for foreigners who want to start a business in Slovenia.
If you wish to open a company in Slovenia, there are a few procedures you have to do before you can start your own business.
Forms of business in Slovenia
If you want to start a business in Slovenia you will need to register a company in Slovenia. At the One Stop Shop DATA, where the registration is free of charge, we can register different forms of business:
All other forms of business (Unlimited Liability Company, Public Limited Company, Limited Partnership and a Limited Partnership with Share Capital) are registered at the notary or responsible state body.
We can help you with all the procedures – also at the notary.
How to register a branch office in Slovenia?
A branch office can be established at the notary.
For the registration you will need:
an extract from the register of company
the resolution of the management about establishment of a branch office in Slovenia
memorandum of association
financial report
We can offer you all the support during procedures of establishment a branch office at the notary. We will help you to prepare all the documentation for the notary, reserve a date for the registration of the branch office and go with you to the notary.
After the procedures at the notary we can arrange for you a meeting with our accountant and also offer professional tax and accounting consulting for the purpose of doing business in Slovenia!
Business consulting in Slovenia
As a foreign entrepreneur you are probably still looking for answers on how to kick-off your business plan and how to get your business to flourish as soon as possible. Company DATA is here to help you!
As a consulting company we are offering tax and accounting consulting, legal consulting, HR consulting, marketing consulting, consulting for foreigners and consulting regarding European funds, calls and projects.
Package offer
We can help you during the whole process of a company registration in Slovenia from the beginning: procedure of obtaining Slovenian tax numbers, business address, registration of the company, accounting services with support of legal advisors, instructions and support in the procedure of obtaining unique permit for work and residence, procedures for family reunification, application in insurance, employing workers, business consulting etc. Everything you need for doing business in Slovenia.
When entering to the European market by opening a business and exploring business opportunities in Slovenia our consultants will provide you with sufficient informations and we will make you sure that there won't be any difficulties during procedure of the company registration in Slovenia. Slovenia and our company welcomes you!
For all additional informations and explanations regarding company registration, business in Slovenia, accounting services and tax or accounting consulting we are available by phone +386 (0) 1 6001 530, Viber / WhatsApp: +386 40 530 718 or e-mail: data@data.si.
We are also invite you to visit us in our office at Dunajska cesta 136, 1000 Ljubljana, Slovenia.