Are you looking for accounting services in Slovenia? Join our top accounting company – DATA d.o.o.! Thousands of clients trust us with accounting and bookkeeping services.
Our clients say we offer "Reliable, Safe, Professional and Flexible accounting service in Slovenia!"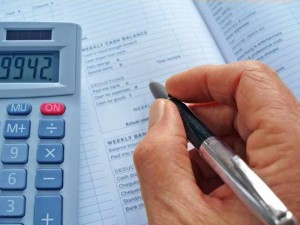 We are one of the largest accounting companies in Slovenia. Data d.o.o.'s accounting services in Slovenia are managed by professional and highly educated accountants, who understand the company's needs. Our specialists often participate in training programs in the field of accounting, taxes, finance, economic and labour law.
Your personal accountant provides you with advice and performs monitoring of your operations on his own initiative. He prevents the company from unnecessary payment of interest or penalties. Our accounting  services in Slovenia are covered by insurance.
Basic offer for financial accounting services in Slovenia
Minimum accounting fee per month is 100 EUR* + 22 % VAT.
Our business accounting services in Slovenia cover:
Bookkeeping of documents in basic business books – up to 90 entries (approx. 30 business events such as: received bills, issued invoices, transactions on the account, travel orders, contracts, compensations …)
Monthly VAT calculations (including the preparation and submission of tax forms via e-taxes) or one salary calculation (monthly, including the preparation and submission of tax forms via e-taxes)
Analytical recording of expenses and revenues
Keeping register of fixed assets and clearance of amortization of fixed assets
Monitoring of claims and liabilities
The support and assistance for business up to 60 minutes (by phone, in person or via e-mail, monthly review of open items of partners – customers and suppliers)
Twice per year readout/business overview/results from business books
* The final price is formed according to all services that we provide to the company
Our accounting services in Slovenia offers you specific accounting and tax consulting and calculations (regarding salaries, employing workers, taxes, contributions, dividends, VAT ID in Slovenia etc.) for the purpose of starting a business in Slovenia!
More information about business, taxes in Slovenia, accounting consulting.
---
For all additional information and explanations concerning accounting services in Slovenia, accounting and tax consulting we are available on telephone number +386 (0)1 6006 270, Viber / WhatsApp: +386 40 530 718 or e-mail address: data@data.si. You can also visit our tax accounting firm at Dunajska cesta 136, 1000 Ljubljana.