Immigration to Slovenia, centre of Europe
Are you interested in immigration to Slovenia? This is a great choice for starting a new life. One of the most common ways to get residence permit in Slovenia is by company registration and employment in the company.
If you would like to immigrate to Slovenia for more than three months, you need a residence permit. We will gladly advise you and help you to care of the necessary documentation for immigration to Slovenia.
Immigration to Slovenia based on business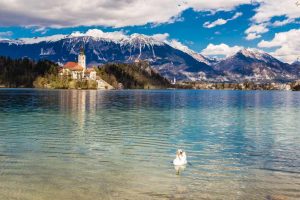 Slovenia is a small but beautiful country. It is a unique country, unifying four different types of topography: the Alps, the Dinaric Mountains, the Mediterranean and the Pannonia plain. You can choose to live near the sea, in the countryside, near the lakes or in one of the most beautiful mountain valleys. And Ljubljana, the capital city, is only a one-hour drive away.
Immigration to Slovenia has many advantages:
A fast process of company registration, which takes up an average of 5 business days
There is no mandatory annual profit margin
There is no required amount of employed Slovenian citizens in the company
The geographical and economical position of the country is found to be very beneficial for conducting business
High standard of living
Favorable climate
Free education and a chance of a prosperous future for your children
Developed social security system
Developed and strong economy (developed tourism, agriculture, industry, engineering, …)
A constant demand on the labor market
Social integration is easy (most of the citizens of Slovenia speak at least another foreign language: English, German, Italian …)
It is ranked in the top 20 most attractive countries to conduct business according to Forbes magazine
Safe country with a low crime rate
The minimal amount of the investment in order to obtain a single work and residence permit in Slovenia has to be 50.000 EUR and the mandatory minimal amount of the founding capital of the company has to be 7.500 EUR.
The strategic position of Slovenia in Europe is beneficial for the development of economic relations with other EU countries, which is why business immigration to this country is currently on the rise.
Immigration to Slovenia for business purposes or business immigration will be comfortable, if you consider all aspects of integration to Slovenian society in advance. Our company offers support for the social adaptation of your family. We are willing to offer consult when choosing schools for children, courses of Slovenian language, acquiring supplementary health insurance and on many other issues.
Emigrating based on business from countries, which are not a part of the EU, is one of the most popular ways for obtaining a temporary residence permit, subsequently a permanent residence permit and Slovenian citizenship.
Immigrate to Slovenia with our help
The company DATA is the leading Slovenian company in the field of business support and has a high reputation on the market. The company employs a team of over more than 50 qualified professionals, who have since the year 1990 offered information on starting a company and conducting business for future entrepreneurs as well as already established businesspersons.
We have a group of law specialists that can offer professional assistance to foreign citizens, who decide to start the procedure of business immigration to Slovenia. Therefore, we are giving an important role to safety and experts for legal questions.
Our all-around support includes full expert services for leading legal issues (immigration, economic and business activity), services in the field of accounting, taxation, finance, European grants and projects, marketing and IT-consulting (including the creation of Internet resourced and promotion on the Internet). We regularly inform our clients about current news in the Slovenian business sphere and we lead seminars in foreign languages.
We offer the necessary information about employing staff in the labor market in Slovenia, average wages, offer consultation about investment options, taxes, use of business vehicles and offer services of virtual office. We also take it upon ourselves carry out requested payments from the company's settlement account, help you obtain EU grants and offer support for VAT refund in Slovenia.
Immigration to Slovenia based on business is a secure future for you and your children!
We offer immigration consulting free of charge!
You can contact us on Skype: data.business7, Viber/Whatsapp +386 40 530 718,  telephone: +386 1 6006 270 or e-mail: data@data.si.