Family reunification in Slovenia – Let your family join you
The closest family members can start the procedure for obtaining residence permit on the basis of family reunification. A foreigner can apply for a family reunification one year after legally living in Slovenia and has his single work and residence permit issued for at least one year. Usually he meets these conditions after the first prolongation of his single work and residence permit.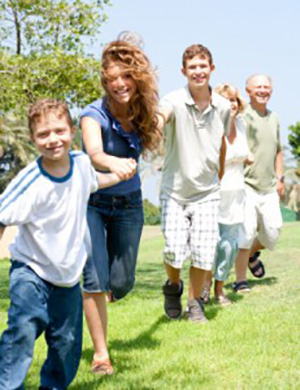 In order for them to receive a residence permit, the shareholder/representative has to prove that he can support his closest family members.
We can advise you on the procedure of relocating your family to Slovenia and enrolling your family members in the insurance system.
Education for children in Slovenia
Children, who are foreign nationals and reside in Slovenia, are entitled to compulsory primary school education from the age of six under the same conditions as the citizens of the Republic of Slovenia.
It is advised to start the procedure of enrolling your children in school in Slovenia before obtaining residence permit for them. You, as a parent and person with residence permit in Slovenia, can start a procedure of obtaining residence permit for your children in Slovenia.
In Slovenia there are several international kindergartens and schools. We can advise you on how to arrange the education for your children in Slovenia.
Consult with us free of charge!
You can contact us on Skype: data.business7, Viber/Whatsapp +386 40 530 718,  telephone: +386 1 6006 270 or e-mail: data@data.si.