Company formation in Slovenia – LTD company
When you decide to open a company in our beautiful country, we invite you to take a look at our company registration service, where you will receive all the help you need for your fresh start in Slovenia. Company formation in Europe will help you to expand your business.
Why establishing a company in Slovenia?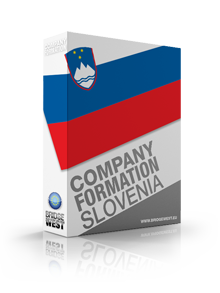 Because of the strategic location, low income taxes for companies, great business opportunities with other European countries and other economic benefits.
Organizational forms of business in Slovenia:
---
Registration of a company (Ltd.) in Slovenia – Free of charge!
The most frequent company formation for non-resident in Slovenia is Limited Liability Company (d.o.o.). The process of company incorporation in Slovenia is a fast and fluent procedure.
A company form LLC (d.o.o.) is a legal entity. Shareholders are not personally responsible for the liabilities of the company, except for the obligation to pay the capital contributions.
How much capital is required for establishing a company in Slovenia?
Minimum founding capital is 7.500,00 EUR. After company is established you can use this capital for your business.
The main features of LLC (d.o.o.)?
At least one shareholder
Minimum founding capital 7.500 EUR; minimum per person 50 EUR
At least one managing director who doesn't have to be a Slovenian citizen or resident in Slovenia
No restrictions on foreign shareholders
Main steps for registration of a company in Slovenia – Limited Liability Company:
1. Slovenian Tax and ID number (EMŠO) (founders and future directors) + valid passport.
All founders must obtain also certificate of non-criminal record in Slovenia. All individuals must also bring their valid passports.
We can obtain tax, ID number (EMŠO) and certificate of non-criminal record for you! If you are interested, please call +386 1 6001 530 or send an e-mail to data@data.si and we will obtain all required documents for your registration!
If the founder is a legal entity, you have to provide a court registry abstract (short version) translated to Slovenian language by an official court translator.
2. Registration procedure
After obtaining the tax number, all founders and future directors must come to Slovenia and visit our company, where all the necessary documentation will be prepared for free. There are no costs for the procedure.
The business advisor guides the founders through the procedure.
We offer you business formation service, which means that we will complete and submit all necessary documentation for establishing the company:
Agency of the Republic of Slovenia for Public Legal Records and Services (Slovenian Business Register)
Tax Administration of RS (tax administration)
Health Insurance Institute of Slovenia (for employment)
3. Deposit capital
The minimum founding capital is 7.500 EUR. The certificate of the deposit has to be brought back to One stop shop (Data d.o.o.) to finish the registration process.
4. Completion of the procedure
The company will be registered in 3-5 working days. The company will be entered in the company register of Slovenia (AJPES).
In Slovenia company formation is easy and free of charge. Our company can help you prepare all documentation, arrange a meeting at the bank and with the accountant. We take pride in delivering the desired results!
---
Data will help you with the incorporation of the company in Slovenia. Do not hesitate and contact us via phone +386 (0)1 6006 270, e-mail address: data@data.si or via contact form.