If you are ready to open company in Slovenia, you can choose between different forms of business in Slovenia.
Different forms of business in Slovenia
The most common forms of business in Slovenia are:
Other possible forms are: Unlimited Liability Company, Public Limited Company, Limited Partnership and a Limited Partnership with Share Capital.
Natural persons most often operate as sole traders (s.p.) and legal entities normally establish different forms of businesses, such as Private Limited Company (LTD) or public limited company.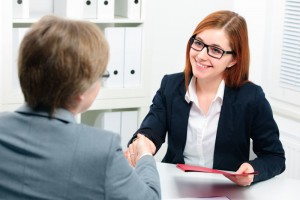 Foreigners have to obtain a Slovenian tax number prior to starting any procedures of setting up a business in Slovenia.
The establishment, management and organisation of companies in Slovenia are regulated by the Companies Act, which is fully harmonised with EU legislation.
At the One Stop Shop DATA we can register different forms of business: Sole proprietor (s.p.) and Private Limited Company (LTD). All other forms of business are registered at the notary or responsible state body.
We can help you with all the procedures – also at the notary.
Private Limited Company or Sole proprietor – which form to choose?
Basic differences between Sole Proprietor and Private Limited Company are:
Company owner is a natural entity, that means he/she is a holder of rights and obligations, and he/she is liable for his/her obligations with all his/her personal property.
It retains all profits except tax
Individual Private Entrepreneur has limited powers and liabilities in carrying out commercial transactions.
No founding capital is required to begin operations
Considered to be rather less credible form of the company, and has more difficulties to obtain credit from a bank.
Is a legal entity with one or more founders who are not liable for the obligations of their undertakings.
The members are entitled to profits in proportion to their contributions (or contractually).
Share capital must be paid in; the minimum amount is EUR 7,500, which is also available for operations when the company starts to operate.
The decisions are taken by all members (in proportion to their contributions or contractually).
Has slightly higher credibility which makes it easier to obtain bank loans.
Read more about register Sole proprietor (s.p.) »
Read more about register Private Limited Company (LTD) »
How can we help you?
For all additional informations and explanations regarding company registration, business in Slovenia, accounting services and tax or accounting consulting we are available by phone +386 (0) 1 6006 270, Viber / WhatsApp: +386 40 530 718 or e-mail: data@data.si.
We are also invite you to visit us in our office at Dunajska cesta 136, 1000 Ljubljana, Slovenia.